Business advice that's money in the bank.
Need a go-to guy for ROI-generating marketing guidance? Looking to gain an external view of your business and get a fresh set of eyes on your most revelant issues?

Smart business owners hire me for brand, marketing, and business advice designed to drive real results and crush the competition.

When you buy my time, you're really buying…

Clarity on things you're struggling with most
The kind of insight you'll never find in blog posts or online courses
Personalized feedback specific to your needs and goals
Powerful revenue-generating strategies that result in long-term growth
Answers to your unique business questions
The possibilities are endless.

And I'm ready to dig in and make a difference for you and your business.

Stop me if this strikes any chords...
Your business pays the bills, but you're hungry for more. More brand awareness. More organized prospecting. More appointments. More conversions. More sales. More revenue. More time to spend on what matters most.

You know you haven't hit your growth ceiling and want the winning edge that'll get you there.

You demand ROI from your marketing dollars. You simply refuse to get burned again.

You want to be shrewd about your growth. No more guessing. Just guarantees.

You could use a second opinion on some of the business plans you're keeping on the back burner.

You know there's loads more you could be doing, but you're not sure which strategies will lead to satisfactory spikes in sales and which will prove to be money pits.

If your internal voice is screaming, "Yep, that's me!" you're in the right place.

Growth is hard. And that sucks.

The good news is you don't have to do it alone.

I Want Your Help!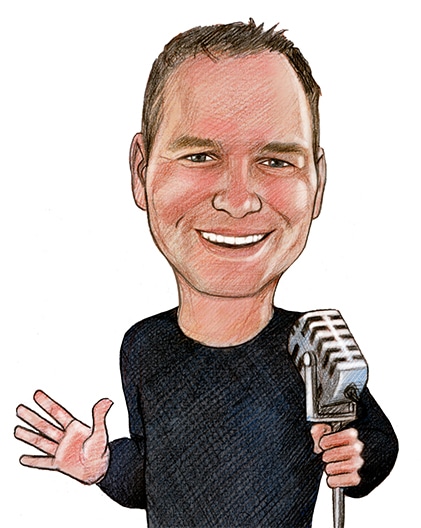 I'm Shawn Manaher.
Business Growth Consultant.
I solve business, brand, and marketing problems for doctors, chiropractors, dentists, lawyers, and other local and service-based business owners wanting to scale their success.

Problems like:

"I don't know which channels I should be exploring or where to allocate my marketing dollars."

"I have a digital presence, but I'm not maximizing the opportunities it presents."

"I'm struggling to attain any kind of consistent sales growth."

"I'm spending too much time manually executing my marketing plans."

"I don't really have clearly defined processes, so I wing it most of the time."

"I don't know which marketing tools will accelerate my growth and I don't have time to research options."

You're in luck because growth hacking, building automation systems, and streamlining processes are where I tend to nerd out the hardest. My mission is to help you grow your sales, consistently build your audience, and free up your time.

Here's a taste of what I can help with...
Strategy development
Brand positioning
Brand messaging
Target audience analysis
Competitive analysis
Website audits
SEO audits
Content marketing
Topic analysis
Keyword research
Paid advertising
Social media
Sales consulting + training
Processes
Automations
The Corks Are Still Popping Over These Client Results
5,372
"We generated 5K+ qualified leads from both English and Spanish target markets in a competitive niche."
6681.48%
"Organic traffic growth has been way beyond expectations."
80
"We now receive 80+ contact form completions every month from prospects who are highly interested."
Ready to put your money where your growth goals are?
I'm Ready for Real ROI. Let's Talk.
Check out the full case study on how I helped one scoliosis specialist explode his practice growth.
Skip the Trial & Error.
Benefit from My Experience.
The old way of finding growth advice stinks. Sure, courses and blog posts can be helpful, but they don't offer personalized instruction. Social media groups and forums are overflowing with thirsty sales pitches and opposing opinions. And trial and error can be costly.

As a business growth expert, I provide fresh insights, tailored feedback, and peace of mind knowing you're only one call away from solving your most pressing marketing problem. I help you get unstuck, reduce the risk of making expensive mistakes, and grow a business your competitors envy.

Look, I totally get it. Consultants are a dime a dozen. Most of them are all talk and no substance. But I'm not one of them.

Because at the end of the day, it's not just about ideas. It's about making those ideas happen.

And that happens to be slap-bang in my zone of genius.

Experience…I've got it by the truckload.

Besides launching multiple 6 and 7-figure businesses of my own, I've…

Executed 450+ custom-crafted campaigns designed to reach client growth goals
Delivered 35,000+ exclusive, qualified new prospects for small and local businesses
Generated $20 million+ in new revenue for clients
Implemented authority-building SEO and content marketing strategies that have put numerous clients on the first page of Google in competitive niches
From bitter failures to sweet triumphs, I've been in the trenches. I've experienced it all and lived to tell the tales. But that makes me a good businessman.

What makes me a great consultant is that I believe YOU are the key to creating success in your business. The sad reality is that many entrepreneurs get in the way of their own growth. They get all up in their head about what to do rather than taking action. And those that take action often assign marketing tasks to people who are wholly ineffective.

I help you get out of the way by giving you a straightforward approach and only communicating what absolutely needs to be done. I also provide the support and strategy needed to unlock the door to greater success. Nothing's sugar-coated.

And those ideas? Well, you can take them all the way to the bank.

Book an Introductory Call
How do consultations work?
Whether you book one 60-minute call or several, we'll spend every minute focusing on areas of your business and marketing with the most potential for growth.

We'll start with a simple conversation to determine where you're currently at with specific goals, where you want to be or could be, and strategize next steps to help you get there. This could entail a mixture of reporting, presentations, strategy discussions, development of detailed plans, determining responsibilities for both internal and external tasks, progress and accountability check-ins, and more.

Simply show up with your biggest marketing problem.

You'll have every opportunity to pick my brain as we work to solve your greatest growth problems and figure out the best way forward.

Leave with...

Action steps: Get a list of specific tasks designed to move the needle on your sales and take you from point A to Heck Yeah!

Deadlines: If you want results, you gotta get things done. Have your calendar ready.

Recommended budget allocations: Know where to invest your precious dollars and exactly how much.

Recommended software and automation tools: Why do all the work when technology can do it for you—at the right time, on time, and with accuracy? I excel here, so if there's a process or task you can automate, you'll know about it.

Call recording: Don't miss a beat scribbling notes. Be fully engaged with me on the call and get the recording to replay and refer to whenever you need.

Additional resources: Strategy documentation, value propositions, buyer personas, branding guidelines—whatever the deliverable, you'll get a copy.

4 Super Easy Ways To Work With Me
Consultation calls last 60 minutes and are laser-focused on solving specific issues, outlining action steps, and maintaining accountability for progress. Keep in mind that the more sessions we spend talking about your business, the deeper I can dig to ensure maximum impact on your growth.