Lead generation is an essential component of any modern marketing campaign.
While lead generation is helpful for many types of businesses, it is critical in real estate.
Without leads, your real estate business is dead in the water. You'll have no clients to sell for, no homes to market, and no commissions to sustain yourself.
So, what is lead generation in real estate? Lead generation in real estate is the process of attracting people who want to sell or rent their home and capturing their contact information to nurture them into using your services.
The rest of this article will go through the specifics of how to create and run a successful real estate lead generation campaign. If you want to attract more clients and earn more revenue in your real estate business, read on.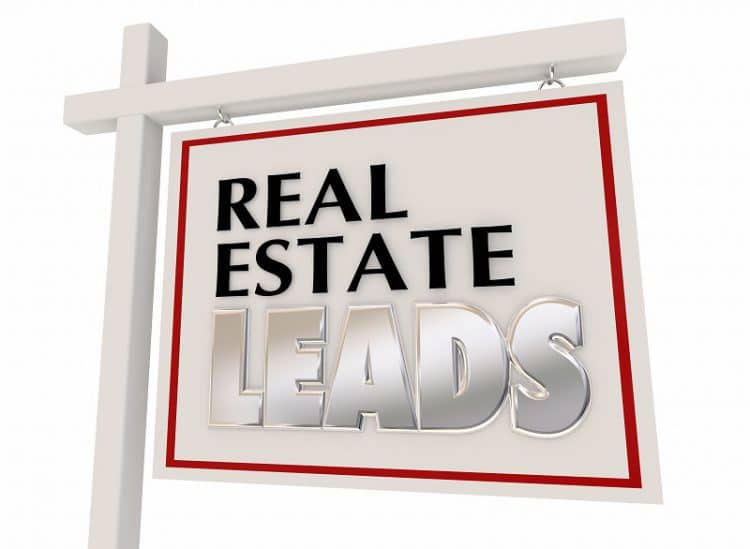 Real estate lead generation essentials
Establish a web presence
The first step in developing your real estate lead generation strategy is to establish a web presence.
Make a website
Your website will be the hub for your lead generation efforts, so it should be the first thing you create.
The intricacies of creating a website are beyond the scope of this article. However, I will say that the easiest way to create a website for a real estate business is to sign up with a hosting service, set up WordPress, and buy and install a premium theme made specifically for real estate businesses.
Create social media accounts
Social media is a great place to generate leads. At the bare minimum, you should set up accounts on Facebook and LinkedIn.

Twitter and Instagram are also options, but you need to make sure you don't stretch yourself too thin. Giving your full attention to one or two social platforms will generate more leads than putting minimal effort into every platform.
Set up a Google My Business account
Many of your leads will find you through Google. To create a more professional presence when someone searches for your business, you need to create a Google My Business account. Doing so will populate the search sidebar with essential information about your business, like your office address, contact information, and operating hours.
Creating a Google My Business account will also make it possible to get Google reviews, which is a critical way to differentiate yourself from your competitors.
Optimize for local SEO
Now that you've got a website and some social media profiles set up, you need to optimize them for local SEO.
Add your name, phone number, and office address in prominent locations on your site.
Place your name, location, and job title into your header tag, page title tag, and meta description.
Apply local business schema to your website so that it's easier for Google to find and display information about your business in snippets and sidebars on the search results page.
Embed a Google Map with your address pre-loaded into it. This will make it easier for people to find your office.
Make a lead magnet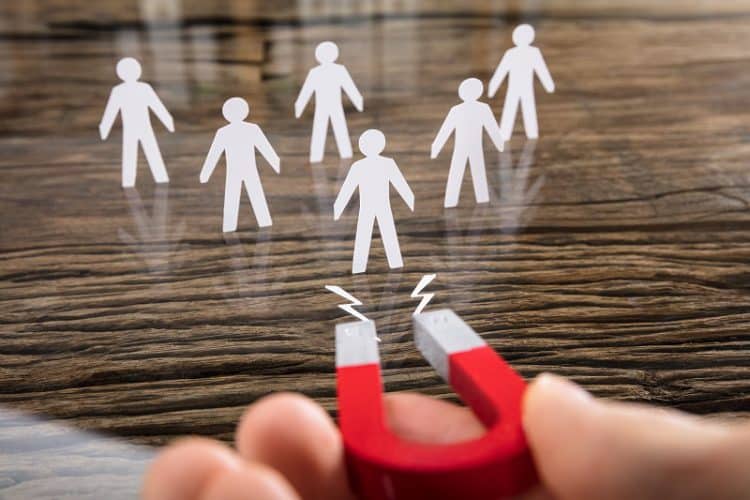 Even if people think you're trustworthy or like the content you've created, they usually won't be eager to give you their contact information for no reason.
To overcome this obstacle, you can create a lead magnet. In the real estate sector, this is typically a guide on some aspect of selling your home. Example topics include advice on choosing a real estate agent, or how to make your home look presentable for prospective buyers.
After you create a lead magnet, you should place a signup form for the offer on your website. When visitors fill out the form with their contact information, they will be sent to a new page where they can download the lead magnet.
Real estate lead generation strategies
Referrals
According to the National Association of Realtors, 64% of home sellers found their real estate agent through a friend, family member, or co-worker.
And it makes sense. Most consumers trust the opinions of their friends, family, and co-workers more than they trust what a business says about their own service.
To collect as many referrals as possible, maintain good relationships with former clients, fellow realtors, and anyone else in your life who might send home sellers your way.
Online reviews

When people aren't listening to the recommendations of their social network, they're listening to what strangers on the internet have to say about your business.
As such, collecting positive reviews on Google, Yelp, and other review sites can bring in a substantial number of qualified leads.
The best way to get reviews on these sites is to ask your customers for them. As long as they had a good experience, many will be perfectly happy to leave you a positive review.
Blogging
Writing blog posts and publishing them on your website is another way to generate leads.
There are two primary sources that you can obtain leads from using blog posts: the organic search results and social media platforms.
Search results
To get traffic to your website from the search results, you need to write blog content that targets specific keywords.

So, if you're a real estate agent operating in Boise, Idaho, writing an article titled "How to Sell Your Home in Boise" can bring home sellers in your area to your website. If you pair these kinds of posts with a compelling lead magnet, you've got a reliable formula for generating real estate leads.
Social media
Social media is the other primary source of blog-generated leads. If you share your content on your social platforms ‒ or if other people share it with their networks ‒ you can drive home sellers to your website and present them with a lead magnet offer.
While content created for search engines needs to target specific keywords, this isn't the case with social media content. The main priority here should be creating a terrific resource that makes people want to share it with their networks.
It also helps to have an intriguing headline and featured image, as these will help your content stand out among the mass of other material begging for attention on social platforms.
Networking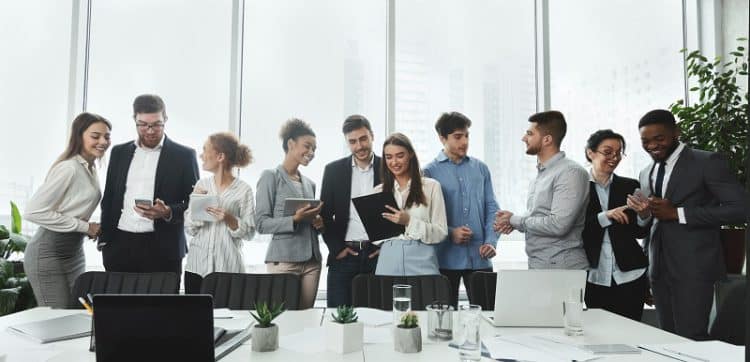 The friends and family of former clients aren't the only available referral sources. By connecting with other real estate agents online and at networking events, you get leads from peers operating in other areas.
It'll be even easier to get referrals from other agents if you send some clients their way. So, if someone outside of your area comes to you for help with selling their home, don't throw them away. Refer them to another agent that operates in their location, and you might get a return referral down the road.
Craigslist
Some agents see Craigslist as a waste of time. However, taking advantage of this platform can bring in leads with zero cost and minimal effort. Just make a post advertising your services, and there's a good chance you get some emails or calls from people with homes to sell.
For Sale By Owners (FSBO)
FSBOs may seem off-limits, but the right approach can turn many of them into qualified leads.
Start by listening to their stories and offering some valuable advice in return.
Don't get salesy on them. Someone who is attempting to sell on their own may distrust real estate agents, so you'll need to get to know them before attempting to turn them into a client.
Once you've had a chance to listen to them and provide some genuinely useful information in return, you can offer your help in finding a buyer for their home.
If they turn you down, don't sweat it. That's pretty normal with FSBOs. Ask for permission to contact them in a few weeks ‒ they might need more time without any success before they feel the need to hire a professional.