With an annual growth rate of 2.8%, the global CRM market is projected to grow to 40.26 billion U.S. dollars in 2023. That tells you that businesses are leveraging reliable CRM tools like never before, and law firms are not an exception.
The best CRM for law firms and legal practitioners will help you grow your law firm and attract more clients. It's because you get to build and maintain a strong relationship with your potential and existing customers, which boosts their loyalty, retention, and enhances your sales.
For a comprehensive understanding of this subject, we tell you what CRM is, 10+ best CRMs lawyers and law firms need to leverage, why lawyers need a CRM, and the best CRM selection process to position you ahead of your competitors.
Keep reading!
What is CRM?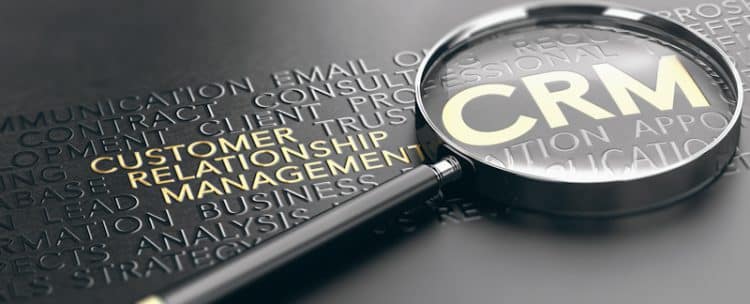 The acronym CRM stands for Customer Relationship Management. Any tool, software, process, or strategy utilized by a firm to effectively access and organize its clients' data and daily operations is referred to as Customer Relationship Management.
Previously, firms managed their data by the use of handwritten notes. Others focused solely on exceptional legal representation. The reality is that your firm needs more than that to thrive in today's competitive legal space.
Thanks to the rapid evolution of digital technology, CRM comprises more than just notes and court representation. With several CRM tools that favor the legal industry, law firms have multiple alternatives to weigh. Statistics evidence that 78% of law firms are now using CRM, and the number is growing pretty fast.
10+ Best CRMs Lawyers and Law Firms Need to Leverage
Now that you know what CRM is, let's have a look at the best law firm CRMs that, when used correctly, allows you to take control of your law firm operations while saving you time when tracking clients, prospects, and leads.
Here we go!
Lexicata
Lexicata is an excellent CRM tool for lawyers and law firms of all sizes. Who is Lexicata meant for? The tool is ideal for firms and lawyers keen on smoothening glitches in their client intake and retaining processes.
It is also very effective in managing both existing and potential clients.
Are you looking for a client-centered tool? Lexicata has you at heart. It will help you streamline different processes, like making appointments and communications.

Best Lexicata Features
Presence of analytics
Document templates for easing tasks
Allows email sync and templates
Calendar and appointment scheduling
Automated workflows
One of the greatest advantages of this tool is its ease when navigating and using. It leaves no room for confusion. Again, those who have used Lexicata hail it for its excellent customer support, which is always fast and helpful.
Contactually
The best way to ensure your practice succeeds is by prioritizing customer satisfaction. Contactually helps law firms and lawyers to build beneficial relationships with their clients.
It does this by organizing your contacts into various categories, such as referrals and potential clients. It also records, among other things, the specific time and places you'll meet clients or contact them.

Best Contactually Features
Super integrations (Google and iCal)
Programs to automate workflows
Ease of managing deals
Unlimited contacts
Open API for customization
Contactually is committed to helping legal practitioners create personal relations that translate into business growth through effective communication.
HubSpot CRM
https://www.hubspot.com/products/crm
The popularity of HubSpot CRM for law firms increases every day. Besides being available for free, the 2019 award-winning, smart, and easy to use CRM is perfect for beginners and established law firms.
You'll love the flexibility of this tool. It does so much that many CRMs would not offer. Thanks to the innovative and accommodating features that help you organize follow up and grow your leads and clients.

Best HubSpot CRM Features
Email, website, and social media integration
Perfect templates
Allow for tracking and scheduling
Website Visitors
Maximum customization
Infusionsoft
Infusionsoft is fast, stable, and reliable. It loads in record time with minimum issues. You can also use it to build a wide variety of systems.
As a leading CRM tool that has been greatly advantageous to its users, Infusionsoft offers law firms a wide variety of features.

Best Infusionsoft Features
Customizable reminders
Web forms
Tracking prowess
Marketing automation
Sales tools
Payment Processing
Easy Publishing
Easy Reporting
Infusionsoft is an excellent campaign builder. The tool helps in creating email campaigns and makes the entire process easy for legal practitioners. More so, lawyers can communicate with many people easily and in a personalized way.
Legal enterprises that have utilized this tool get to scale up their practices to focus on other business activities.
Streak
Streak syncs with your Gmail account, and it aids in organizing emails effectively. It does this by the use of customizable workflow tools.
Additionally, the tool helps you to track the various processes going on within your firm. You also get to manage varying client profiles. Streak is an excellent organizing tool that assures efficiency by using pre-written templates, mail merge, and email trafficking.

Best Streak Features
Premium phone and email support
Email tracking, merging, filters and with power tools
Data recovery service
Customization
Mobile access
Search and auto-complete
Calendar and reminder
Consolidated billing
The tool uses cutting-edge technology to provide its users a robust CRM. Are you a design enthusiast? The Streak tool comes in an attractive design, which is easy to use upon familiarization.
Nimble
Nimble is a CRM tool that focuses on enhancing contact relationship management through powerful social media platforms and tools. Using this tool allows firms to acquire a centralized system that offers relevant and valuable customer insights.
Acquiring clients and keeping them engaged is a herculean task. Young firms and lawyers understand this perfectly. Thanks to Nimble, it provides a viable solution to the problem while providing accurate and recent information.

Best Nimble Features
Auto magic contact importation
Perfect scheduling
Reminders and daily page
Allow sharing
Eases assigning of tasks in your team
Tracking and reporting
Multiple integrated work tools
Social media has revolutionized how businesses interact with their clients. Nimble recognizes that Facebook and Twitter are critical platforms for communication, sales, and marketing.
Highrise 
Highrise CRM is one of the most solid applications law firms can use to manage their contacts and customers. The tool is ideal for young law firms as it allows them to create a central database for their clients' information at an affordable price.
Apart from managing contacts, Highrise allows you to share status updates about ongoing deals and projects with your partners. It also allows you to import information.

Best Highrise Features
iPhone or Android phone access
Task reminders
Tracking proposals and employee reviews
Excel and Outlook contact integration and synchronization
Efficient storage
Contact and document management
Highrise comes with hundreds of features and add-ons to enhance your firm's effectiveness. More so, it's secure, safe, and password-protected.
Insightly
Insightly is an award-winning CRM application that enables you to handle your legal client matters on the go. It is available to both Android and iOS mobile users.
By using this tool, you can upload information and scan business cards in one click. You can also update your projects in real-time. Insightly helps your firm update and create opportunities at your clients' convenience.

Best Insightly Features
Android and iOS app
Training course materials
Set up teams
Easy linking and tracking
Automatic backups
The tool enables you to automate various activities while delivering services to customers. Its increased popularity in the legal space is due to its personalized feel that improves customer engagement.
SugarCRM
Law firms can use SugarCRM to manage, generate, and monitor different tasks. The tool will also help manage your firm's business needs, such as personalized support, and to create an administration portal.
SugarCRM has been hailed as a robust tool with intuitive and easy to use features, not forgetting the cost-friendly budget. It's ideal for medium-sized law firms looking forward to streamlined accountability, reporting, and communications.

Best SugarCRM Features
Advanced workflow
Adequate storage
Automation in support and sales
Customization features
Unlimited online support
The tool ensures everyone in your firm is on the same page. For example, SugarCRM ensures that lawyers don't target similar clients.
Abacus Law
Abacus Law is an ideal CRM tool for law firms that require private desktop software and a cloud server. It's highly recommendable due to ease of use, customer support, and an exceptionally wide array of seamless features.
Abacus Law is designed to help law firms become more organized and efficient. As such, there will be no worries about malpractices.

Best Abacus Law Features
Forms and document templates
Billing feature
Optimized for Mobile
Manage contacts, cases, reports, and messaging
Calendaring
When many law firms are firing their employees due to the impacts of the pandemic, those embracing Abacus Law private cloud and software remain firm in their practice. It's because lawyers can work from anywhere without interruptions.
CICERO LawPack
https://www.cicerosoftware.com/
CICERO LawPack is a perfect choice for law firms of all sizes. Irrespective of the tasks, the tool has something for you. That's why it's a perfect choice in billing, invoicing, case management, and documentation purposes.
Regarding case management, CICERO LawPack handles different issues that arise like trust accounting, conflict management, task management, and docket management.

Best CICERO LawPack Features
Billing and invoicing
A customer portal
Cost estimation
Appointment scheduling
Task management
Reporting
Using this tool ensures that law firms run smoothly due to enhanced organization and communication, and attaining optimum efficiency becomes easy.
Amicus Attorney
https://www.amicusattorney.com/
Amicus Attorney is among the most celebrated cloud-based CRM tools in the legal industry. When it comes to practice management, Amicus Attorney is a game-changer.
It boosts your firm's output and efficiency levels by automating manual tasks and providing a wide range of solutions from multiple data stores.
Regarding features, Amicus has surpassed the obvious by providing lawyers and law firms with the most effective tools for operating a successful business.

Best Amicus Attorney Features
Document and cases management
Integrate invoicing and billing
Time tracking
Automated workflow
All these features are created to ensure that workers channel their energies towards one thing; client satisfaction. Alongside the CRM, there is an effective online training to ensure you get the basics.
ActionStep
https://www.actionstep.com/us/
ActionStep is a powerful and complete legal practice management software focusing on simplifying your law firm operations. Since it is cloud-based, law firms can access their information anywhere. Again, the client portal ensures your clients have easy access to your firm.
ActionStep assures automated workflow. Whether it's email, calendars, and accounting, to name a few. That gives law firms enough time to focus on other things related to their business. More so, it builds a strong relationship with clients, and that matters a lot.

Best ActionStep Features
Case management
Allows for billing
Time tracking
Accounting
Documentation
Customization
This tool's most outstanding feature is its ability to create and maintain structures across different practice fields. As a lawyer, it ensures that you never forget anything in the course of working.
Law Ruler
Since its inception in 2012, Law Ruler has established itself as a leading solution provider for law firms. It's customizable, easy-to-use, and has excellent features that allow for improved speed and accuracy of the operations, which boosts your law firm productivity.
Most firms that deal with many legal issues prefer Law Ruler because of its accommodative nature. That explains why many law firms specializing in personal injury find it immensely beneficial to their practice.

Best Law Ruler Features
Powerful automation of texts, emails, and contacts
Reports and Analytics
Legal Billing
Forms and templates
Workflow Management
This tool ensures your firm attracts and manages clients easily. More so, you need all the necessary help from the moment you acquire a new client to closing a business deal.
Why Lawyers and Law Firms Need CRM
Before settling down for a specific CRM tool to incorporate in the marketing and automation efforts, law firms need to establish their goals. What functions do you want the CRM tool to perform?
With that, you don't waste money or be at risk of malpractices. CRM is not just a tool; it is a set of processes that will enable you and your law firm to attract and keep the right clients.
Your preferred CRM will help your law firm understand the preferences and habits of potential and existing clients. By doing so, you will be able to:
Establish strong relationships with customers and to inspire client loyalty.
Outshine the competition by offering value-added services.
Enhance how you deliver legal services.
Develop and grow your brand.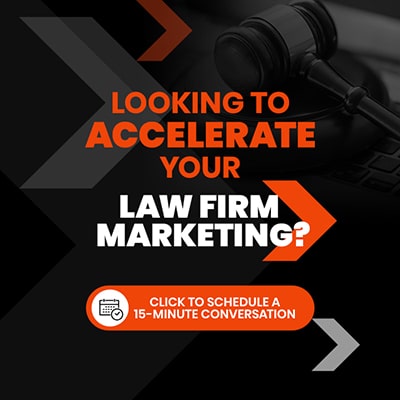 A well-functioning CRM tool makes it easier for staff to coordinate and share critical information. Your clients and prospects also get to engage you easily and conveniently. Below are a few benefits of a proper CRM tool:
Help Understand Clients
The more you understand your client's needs and preferences, the better you'll address them when they engage you. Don't forget that having a good understanding of your prospective client needs is an effective way of conversing.
Boost Customer Experience
Today, all business establishments want to enhance their customer's experience. The survival and success of your law firm will depend on customer satisfaction. A strong customer experience creates a foundation for long-term engagements.
Facilitate Internal Operations
An efficient CRM tool creates internal efficiencies. It enhances indoor management practices by getting rid of human error, automating workflows, and enhancing consistency.
CRM tools create strong foundations for growth and help you manage your firm's growth.
How to Select the Best CRM for Law Firms
Like any other business endeavor, you must first justify why your firm needs a CRM software. Below are the things you should consider before choosing a CRM for law firms:
Know the Underlying Issues
Start with understanding what ails your firm. For you to achieve this, engage different people within your firm to establish its weak points. After you've consulted widely, list the issues down, and have a CRM that addresses your concerns.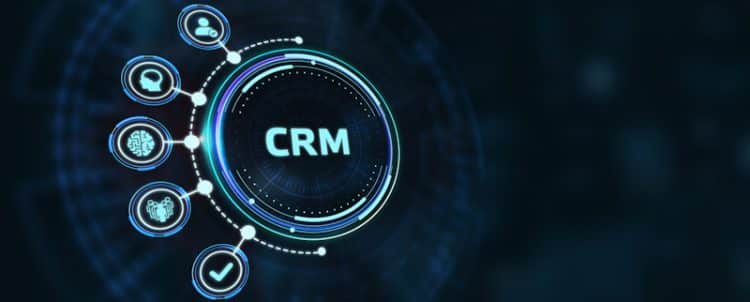 Understand the Execution Process
Without understanding how a CRM strategy works, your law firm will not benefit accordingly. You need to train your staff and yourself about the new software. Note that the implementation process will consume time and money.
Consider Compatibility
Know whether the tool you want to implement is compatible with your current software. Also, establish whether the CRM tool will interface with other applications on the phone or PC.
Conduct Market Research
There are many CRM tools in the market. Conducting thorough market research will help you to find out a CRM strategy that suits your firm best. It's possible to get one tailored for your specific needs.
Try Out the Best CRM for Law Firms Today
CRM tools are effective in building and sustaining relations with your customers. If your firm is yet to find a reason to use a CRM, you're giving your competitors a chance to outshine you.
There are many CRM tools on offer. Understanding what you want and choosing the right tool is critical for your law firm's success. Regardless of your firm's needs, there is a suitable CRM out there for you.
Did we miss any best CRM for law firms on our list? What's your experience so far with CRMs? Let's hear from you.