At this point, you probably know that an SEO service will cost your law firm a decent chunk of change. Yet, what you actually spend each and every month will depend on the extent of the services you're seeking.
SEO service should cost a law firm $2,500+/month. This is a standard price in low-competition areas using fewer keywords. Larger firms seeking that top spot on Google for multiple keywords might be spending $20,000/month. Less than $2,500/month is possible for new/small firms, though.
When it comes to SEO for law firms, spending more per month usually drives more traffic and greater results. So, let's talk about what you're looking at in terms of pricing and how the cost impacts results.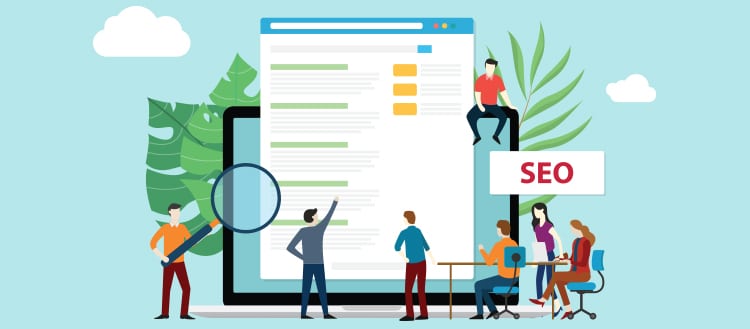 Why Use SEO Services in the First Place
If you're wondering whether SEO is truly worth the money, then you might not completely understand the purpose of SEO in the first place. 
SEO is meant to boost your rank on Google.
To do that, SEO professionals will add useful keywords to your website in order to drive traffic. For example, as a personal injury law firm, you might use keywords like "personal injury attorney" or "personal injury attorney in Louisville."
The more search engine friendly your law firm's website is, the higher the rank on Google. In turn, this higher rank can help to guarantee more potential clients visiting your site.
Now, you don't have to hire an agency for SEO, but it's the best way to guarantee results.
Here are some reasons you need SEO services for your lawn firm, according to data compiled by Rocket Matter:
Approximately 35% of law firm websites were redesigned within the last three years.

About 40% of smaller law firms don't even have their own site.

Around 97% of law firms don't offer personalized content for potential clients.
SEO is the perfect way to capitalize on these stats and use them to your own advantage. In some cases, even the bare minimum from SEO services might advance your rank.
That's especially the case if your competitors aren't doing anything in terms of SEO.
Things That Impact Price
To figure out exactly how much you'll spend per month on law firm SEO, you need to consider quite a few factors. These factors include how many keywords you're targeting and how much local competition there is.
Let's see how each of these factors will impact your SEO spending.
Number of Keywords
Most law firms will decide on one or two keywords in order to drive potential clients to their website. 
In a low-competition area, it doesn't take an extraordinary amount of SEO effort to boost your ranking for one or two keywords. At the bare minimum, this will cost you about $2,500 a month in most places.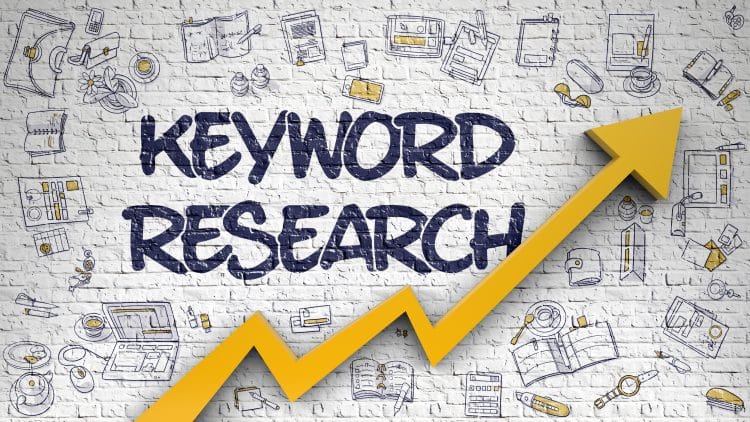 Obviously, more keywords mean more work and strategy.
There's a good chance that your law firm SEO plan will experience a price bump as you continue to add keywords that you'd like to rank for. These might ultimately cost you over $10,000 each month. 
But, more keywords do help to guarantee more traffic in total. Be sure to consider how the SEO will eventually pay off in the long-term.
Local Competition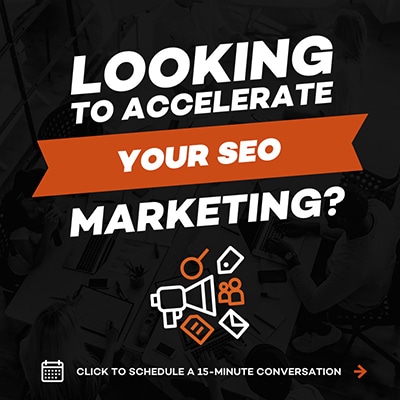 If your law firm is in an area where another law firm clearly stands out as the most reputable or most well-known, then ranking above this law firm for the top slot will require a lot more effort.
When your competitors also implement an SEO strategy, there's an even greater amount of work and spending ahead of you.
Also, targeting one specific town or city vs. an entire county or state will make a difference when it comes to pricing. That's because you'll have more competitors in your sphere.
There are two schools of thought on this:
Using unique keywords that your competitors aren't using or targeting

Spending more on SEO services to launch your website to the top of search results
Just because you have competitors, that doesn't mean that you'll never be able to rank on Google. But, you should expect to spend a lot more on these SEO services.
What You'll Spend
Nobody can deny that law firm SEO is an expensive investment for your firm. Yet, when done properly and by a skilled SEO agency, you can guarantee more leads, more clients, and much greater revenue.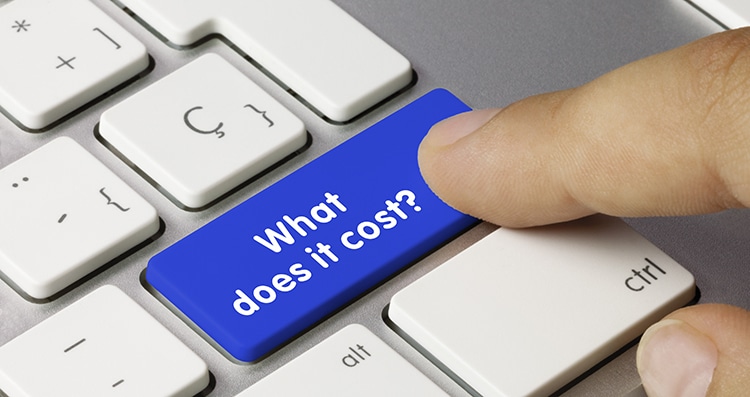 Here's what you need to know about pricing.
Less Than $2,500 a Month
Maybe you just established your own law firm and funding is currently tight.
That doesn't necessarily mean that you're unable to afford SEO services altogether. It just might take a bit longer to see these results that you're waiting for.
For $2,500 a month (or even a few hundred dollars), don't expect too much. In all honesty, there's a pretty good chance that you've chosen a company that is just starting out or pursues SEO as a hobby. 
For less than $2,500 a month, here are some things to think about:
Not even coming close in rank to larger-name law firms in the area

Lack of useful or verified backlinks (from sites that don't help your rank)

Less experience in SEO
You're definitely saving money, but you might actually be hurting your rank by lowballing your SEO services.
It's not that it won't work. It's more that there are no guarantees.

More Than $2,500 a Month
In most cases where you want to see definite results, you'll want to be spending over $2,500 a month on SEO.
This can help to guarantee that you're working with a reputable SEO company that has firm evidence that they've produced results. Anything above this value is a clear representation of the results you'll be getting.
For larger firms in areas with more competition, the price could be over $20,000 a month.
This high price obviously comes down to targeting extra keywords, continuing to out-rank the competitors in the same specialty, and working to maintain a website that produces content that's search engine friendly.
A Long-Term Solution
The thing about SEO services is that they aren't a one-time deal.
As much as it would be ideal to spend $2,500 a month for a single month and soar to that top spot on Google, there's a very small chance of this actually happening.
SEO requires time and persistence. SEO isn't just flooding each page with your website with a ton of keywords.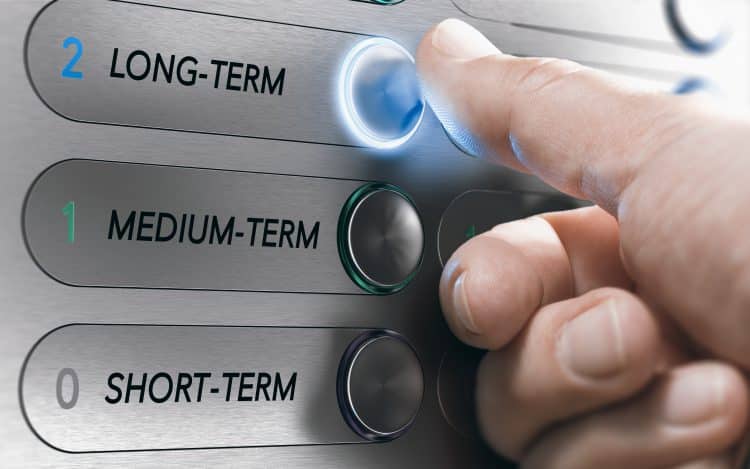 According to Forbes, it might take between 4 and 6 months to advance your rank.
Here's why it takes some time to work:
There's a lot of research that goes into which keywords to use.

Actually editing and creating pages on your website to include keywords takes time.

Google needs time to establish your website as credible and reputable.
Since these are probably the results you're looking for, expect to pay for SEO services for at least 12 months. In fact, many services might require you to sign on for at least 12 months before they begin working with you.
In terms of annual pricing, here's what you might spend:
At $2,500/month, you'll spend $30,000 a year.

At $5,000/month, you'll spend $60,000 a year.

At $10,000/month, you'll spend $120,000 a year.

At $20,000/month, you'll spend $240,000 a year.
Choose a plan that demonstrates what you're looking for. You might want to see quick results, but spending $20,000 a month just isn't reasonable for a smaller firm.
Conclusion
Law firm SEO is incredibly important when it comes to gaining new clients and boosting revenue. But, you need to be prepared to spend a good amount of money on these services to actually see results.
In most cases, you'll be spending over $2,500 a month. This is the perfect price if you're only targeting one or two keywords and don't have much local competition.
For larger law firms looking to rank for multiple keywords, there's a good chance you'll spend close to $20,000 a year on SEO services.
Sources