Spring has sprung!
And we can all see flowers bloom and trees thrive happily in the background.
Without a doubt, it's a fresh new start with warmer days ahead. But it's not just in your backyard but also for businesses that look forward to better Spring days, including your chiropractic practice.
The inspiring weather comes with a feeling of hope, renewal, and positivity after a dreary Winter – the world now feels more habitable.
Chiropractic practitioners leveraging fresh and fun chiropractic marketing ideas for Spring stand a chance to beat their competitors while enjoying all the good things that come with this new exciting season.

Do you know why? It's because chiropractic patients appreciate what life offers during Spring and welcome fresh ideas and positive changes aimed to their advantage with an energetic mood.
So, what are these chiropractic marketing ideas for Spring? In a nutshell, the seven (7) actionable chiropractic marketing ideas for Spring include:
Participate in community activities
Take advantage of the Spring holidays
Leverage springtime promotions
Send customized thank you notes (online and offline)
Partner with complementary businesses
Rebrand your email campaigns
Give your brand a boost
Let's take a look at these chiropractic marketing ideas in detail to help you understand how to capitalize on each of them to inspire and attract your chiropractic audience.
Participate in Community Activities
Spring is the best time to go local. With everyone ready to step out and interact with friends and family while taking a breath of fresh air, local activity is an ideal way to welcome the season and benefit from it immensely.
Why?
It's straightforward: Through these activities, you get to grab your community's attention, bring them together and have fun. That makes it easy to get your name and plan known. With that, anytime a need arises, you're the first to get a call. Here are some of the community activities to get you started:
Community cleaning
From cleaning the streets to local hospitals, this is a noble chance to thank the community where you've generated most of your business from. It's here where you get to interact with people and engage productively. You have to show up to grow your patients' base.
Tree planting
Early Spring is one of the best times to add trees to our environment. The season gives trees time to grow and establish as the warm weather advances. Some tree planting outreach activities like Earth Day come during this time, and being part of it is a game-changer to your brand.
Support local sports and fun activities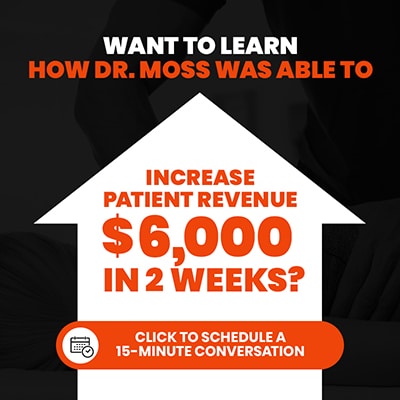 Spring has so many activities. Whether it's sponsoring a football match or being part of the running, hiking, golf, or horse riding events, you'll have a chance to meet potential patients. Ensure your chiropractic name is out there for everyone to see, and let people know what you do.
Take Advantage of Spring Holidays
Holidays in Spring are overwhelming. But that doesn't mean you need to take advantage of every holiday that comes up. Plan and know what matches your chiropractic services.
Remember that what matters most is creating a bond that translates to new patients when it's the right time. Here are three spring holidays that will help grow your business:
Mother's Day
Mother's Day is all about being good to all moms out there by appreciating motherhood with love. Show your involvement by sharing awesome thoughts about the day or giving mothers a reason to be part of your chiropractic practice.
Think of the services that most mothers seek in your office and appreciate them. You don't have to focus on your sales intention directly but aim for a moving dialogue.
With social media platforms like Facebook and Instagram, you can start online contests, reach a great audience and boost your engagements. National Retail Federation (NRF) evidence that 78% of Americans celebrate Mother's Day and contribute increased sales during this time – it deserves attention.
Easter Monday

Christians value the Easter holiday and extend it beyond Easter Monday. It's time to celebrate the resurrection of Jesus. That tells you it's a new dawn for everyone and your brand too. Figure out how relevant Easter can be to your practice and go for it.
You can customize an Easter service to bring in more patients. Formulate it as an offer everybody wants. Alternatively, you can also Spring into charity. Donating to those without is a sign of appreciation, and it builds your brand name.
National Nurses Week
The contributions of nurses in society can't go unappreciated. Chiropractors who work closely with other medical practitioners understand the importance of being part of this week. Recognize nurses in your local hospitals through engagements that see you benefit in the long run.
For instance, organizing a dinner with a few nurses and giving relevant gifts is a good move. Make sure you communicate your intentions. Remember that nurses see many patients each day, and they're in a position to refer patients to you when they know you and your services are exceptional.
Leverage Springtime Promotions
There are many people seeking chiropractic services during Spring. Unfortunately, many centers tend to raise their prices due to the influx without focusing on the long-term benefits.
Incentives, coupons, and discounts position you as a patient-oriented chiropractic provider. New and existing patients feel encouraged to spend money because they get more with less. Building every business needs a strategy, and if patients realize that you're more into helping them than making money out of it, you enjoy the following benefits:
Increased customer loyalty
A boost to service acquisition
A boost to brand conversions
Irrespective of the offer you have, ensure you execute a cost-benefit analysis. You don't want the incentives to consume all your business profits because it might be hard to grow and thrive in the competitive chiropractic industry.
Send Customized Thank you Notes (online and offline)
Springtime feels different once you show gratitude and appreciation. Make your previous patients feel cared for and inspired with special notes via social media, card, or email. Although you're looking forward to new things, you shouldn't ignore your previous season's patients.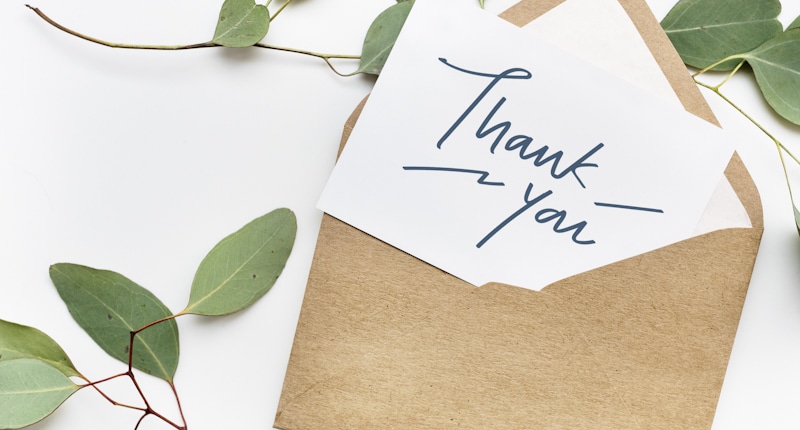 Thank you notes are a leeway for repeat business, and that sets you apart. You'll have somewhere to start because the same patients might have plans to visit you once the season begins. Patients easily build relationships with thankful chiropractors. It's psychological.
In your customized notes, let Spring's vibrant natural colors pop out. The flowery, green, and bright color theme on notes shows Spring is here with us.
Partner with Complementary Businesses
Every business wants to increase its client base and grow exponentially during Spring. But it's not as easy as it sounds. In fact, it's at times easy for businesses to grow if they coexist mutually. The partnering business will help attract and bring more prospects to you, and vice versa.
For instance, partnering with massage therapists, physical therapists, and yoga studios is good for business. All these businesses require the same client a chiropractor wants but offers different services. Partner practitioners will be willing to recommend you for back pain and acupuncture procedures.
But before you commence Spring business partnerships:
Target active business with many customers
Consider businesses with a good reputation
Know what you want (and what you'll offer)
Be ready to put more efforts to win referral patients
Rebrand Your Email Campaigns
Besides taking your business outdoors, email campaigns allow you to market your chiropractic practice from your office chair to the potential patient's phone. As prospects check daily Spring updates, emails with great content attract them to your brand.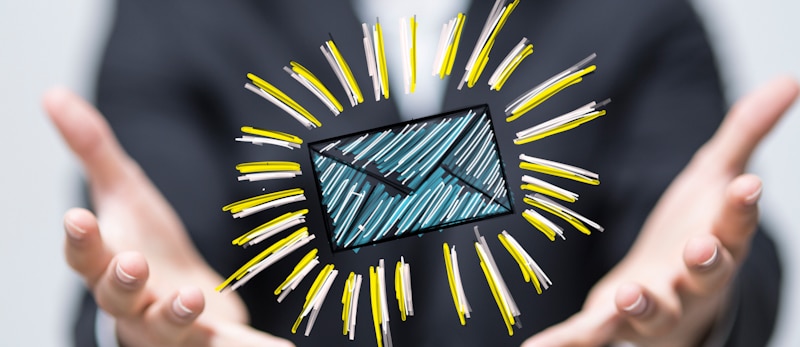 Start with building an email list. Acquire emails from partnering businesses, your website sign-ups, local events, and previous clients.
With an email list ready, share informative and Spring focused content relating to your practice (chiropractic blogs, newsletters, infographics, and videos). The main advantage of this marketing idea is that it complements pretty well with most of your marketing efforts.
One Last Thing: Give Your Brand a Spring Boost
The Rejuvenated Spring audience wants to deal with chiropractors willing to make new things happen. First things, first! Start with spring cleaning to encourage prospects to seek your new exciting services. That works if you've positioned your brand such that nobody doubts your prowess.
Here's how you do that!
Add captivating images on your website, and let them match the beautiful Spring theme to show your brand's preparedness.
Add new cover images for social media accounts and still maintain the Spring theme.
Transform your chiropractic office interior. It's an excellent way to capture prospects' attention. Many will peep in to check the changes and end up requesting new services.
Come up with a spring calendar and share it with patients in your subscriber list.
Invest in custom labels, and give back to all patients who seek your services during Spring.
Monitor Your Chiropractic Marketing Ideas for Spring
Pay close attention to any of the marketing ideas you leverage. If you notice some don't fast-track your marketing efforts, try an alternative or combine multiple ideas as the season progresses. Go for what works for you.
At Ignite Marketing, we want you to have more patients coming in to boost your ROI. Need assistance in your chiropractic Spring marketing strategies? Let us know. We're here for you!
What is it you'll be doing to market your chiropractic practice this Spring? We'll love to hear from you.