It's SUMMERTIME!
The best and most awaited time ever. Thanks to the gorgeous weather that comes with vacations, parties, events, clothing freedom, and not forgetting the incredible multiple business opportunities for growth.
While the bright sun keeps shining and everything seems to heat up, summer months can present a hard time for most businesses.
In fact, many chiropractors associate summer with a decrease in patients. That tells you it's time to consider creative, actionable, and entertaining chiropractic marketing ideas to ramp up your campaigns.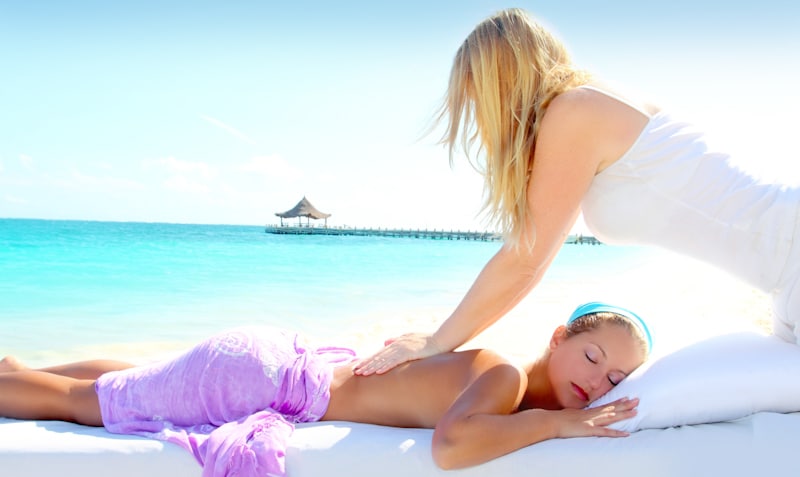 What are these chiropractic marketing ideas for summer? Here are the best chiropractic summer marketing tactics to start with:
Social media summer marketing
Prioritize summer-themed promotions and giveaways
Host or participate in seasonal outdoor events
Offer summer-oriented chiropractic tips and advises
Partner up with local businesses
Consider summer-themed visuals
Include back to school summer deals
In this article, we comprehensively focus on the above seven (7) summer marketing ideas to help you learn and plan. With that, you'll have more patients knocking at your door throughout the season. Let's dive in!
Social Media Summer Marketing
Summer is yet another time to boost your chiropractic digital marketing efforts with relevant approaches that take advantage of the heated weather and social media summer trends. Approximately 72% of adult Americans now embrace social media for different reasons — a good reason to keep pushing on.
How can you translate the increased socialization habits and mobile social media use during summer to benefit your chiropractic practice? Here are the four leading social media platforms to use and achieve your summer goals with ease:
Instagram
Instagram is one of the most preferred platforms during summer. Gen Z and Millennials love it. Post quality summer-themed photos of your staff, previous patients, or office to start a conversation. Also, post questions targeting potential prospective patients in your stories. You'll boost your chiropractic branding, engagements, and conversion.
Facebook
Facebook hosts a large audience — around 2.8 billion active users. Creativity comes in handy if you want to increase your audience and benefit from the engagements. For instance, start a summer contest and encourage prospective patients to share photos of what they're doing, and award several participants. You'll end up winning many souls.
Tiktok
Tiktok marketing for chiropractors is now the talk of the town. With less than 60 seconds of creative videos, you have a chance to enjoy great exposure and authority. Focus on consistently posting informative and entertaining summer-oriented videos with hashtags targeting the local audience.

Prioritize Summer-themed Promotions and Giveaways
Summer is all about happiness and generosity, and giving back or subsidizing a service is a chance to show these attributes. People like free stuff, and you'll have the majority subscribing to your emails to wait for the next offer. But there is more to that: you also get to boost your brand engagements.
How do you customize your promotions and giveaways and leave your audience happy while marketing your chiropractic office?
Come up with exclusive summer offers
With exclusive and limited offers only meant for summer, let's say 20% off coupons, you boost traffic in your online platforms and at the physical office. It's because patients want to get the introduced service promptly before the offer ends. Chiropractic limited offers create a sense of anticipation and urgency.
Try out loyalty cards for summer
Loyalty cards are a powerful marketing bait since they encourage patients to continue seeking your chiropractic services when necessary. In return, patients enjoy a discount and other amazing deals. What better time to show return patients that you care and they can save money, if not during summer? Beyond loyalties, reward your loyal patients for bringing new patients.
Give freebies during special days
Who doesn't like freebies? It's even more incredible when giving freebies coincides with special days. Summer has many fun chiropractic-friendly holidays; from Memorial Day, Father's Day to Independence Day, you have a chance to get your brand known by offering a free product or service — try out free consultations, sunglasses, and much more.

Host or Participate in Seasonal Outdoor Events
87% of Americans spend their summertime budget on socialization. People are out there taking part in outdoor events and enjoying mutual bonds — everybody wants to celebrate as the days get warmer. For chiropractors, it's the best time to participate or host events.
Out of office local events allow your business to interact with the local community and leave a positive impression. During this time, come up with summer-friendly deals that convert to show how you value your community. Remember to brand these events with custom appeals, flyers, banners, and posters.
Here are some of the seasonal outdoor events to capitalize on and give your chiropractic business a boost:
Participate in summer sports. Whether it's the Stanley Cup or NBA local game, be part of it. You can also host sports like tennis, soccer or golf.
Host patient events. Invite patients in your locality to your event with the promise of free summer checkups. Prepare fully and don't charge anything.
Take advantage of summer festivals. Summer is synonymous with epic festivals. Aim at festivals that allow for exhibitions to boost your brand awareness and build relationships.
Host community clean-up events. The favorable weather makes it easy to mobilize people and clean up a few senior homes and other places. It's suitable for bonding, public relations, and conversions.
Offer Summer-oriented Chiropractic Tips and Advice
The good thing about being an expert chiropractor is you can share anything with your audience. A detailed analysis of your social networks will tell you what your audience wants to know regarding chiropractic practice, especially during summer. Detail your tips and advice and share them widely with your audience.
During summer, many people prefer to consume content in the form of:
Creative images
Podcasts
Blog posts and newsletters
Videos
Use your website, preferred social media platforms, and direct emails to share information relevant to your chiropractic practice. Excellent content brings prospective patients near you. You also showcase authority by helping those in your circle.

Partner With Local Businesses
Summer is the best time if you're thinking of collaborating with other businesses. Start by approaching businesses that complement your niche and request for summer partnership. We recommend that you partner with non-competing businesses with common clients.
Partner both online and offline. You can decide to go live on Facebook or Instagram with your partners or host summer webinars. More so, talk to local spas and clinics and close a deal.
Be on the lookout to know what events relevant to your practice businesses are attending. Summer networking events allow you to meet like-minded people to brainstorm with. You will probably meet a mentor or partner in these events. Note that you can also organize a complementary business event and still achieve your summer goals.

Consider Summer-themed Visuals
Update your website, social media platforms, and physical offices with the right theme to fit the heated summer mood. Patients love chiropractors who comply with the changing season because it's a way to show you're ready for change, and you welcome good things that accompany summertime. Simply put, updating your visuals means more conversions during summer!
The light sunny graphics and lovely summer background colors play a huge role in visually transforming your space. Colors draw your prospects' attention, and they'll spend more minutes on your website or office to know what you offer.
Make sure you wow your patients with summer-themed visuals through the freebies you package, marketing materials, and posts you make on social media. Also, remember to make use of summer phrases to stand out.
Include Back to School Summer Deals
Back to school indicates the end of summer, and to parents, it means spending more money. Summer deals help save some money, and that's what everybody wants. While these deals apply mainly to online retails stores, with a little bit of creativity, you can have the same approach in your chiropractic practice.
You can, for example, offer discounts for physical therapy or back and spinal chiropractic procedures to educators and all students in your local area. Let many know about your intentions, and you'll draw immense traffic and boost your sales.
Include a pop-up or a special section on your website dedicated to all the school summer deals to attract those browsing your site. Don't forget to target the exact audience and let prospective patients know about these timely deals.

Try Out Your Chiropractic Marketing Ideas for Summer
Creativity allows you to market your chiropractic practice while making fun out of it. Don't just sit and do nothing. Plan ahead and embrace these seven chiropractic marketing ideas for summer. Focus more on ideas that favor your practice, and you'll be happy to hack the season and outdo your competitors.
For more chiropractic marketing ideas, read here!
Do you need help or guidance with seasonal chiropractic marketing? At Ignite Marketing, we chart the way forward and ignite your marketing efforts to reach your summer marketing goals. Schedule a call today!