Digital marketing has a lot of components. Some are pretty easy to understand, while others are a bit more complex.
Lead generation is one of the more complex topics. While you may have heard of it, you might not fully understand what it is or how it can benefit your business.
So, what is lead generation in digital marketing? Lead generation in digital marketing is the process of attracting consumers interested in your product or service and capturing their contact information to nurture them toward a conversion.
The rest of this article will discuss what the current state of lead generation in digital marketing looks like, as well as how you can implement a lead generation strategy at a near-zero cost.
How does lead generation in digital marketing work?
There are two main types of lead generation: inbound and outbound. Each has different benefits and strategies, and the one you choose to focus on depends on the nature of your business.

Inbound lead generation
Inbound lead generation obtains the contact information of interested consumers by using the inbound marketing philosophy.
If you haven't heard of inbound marketing before, you've almost certainly encountered it.
Here's how it works.
Businesses create content that is designed to be genuinely helpful to the people in their target market. When consumers go looking for information or solutions, the content created by those businesses is ready and waiting to help them out.
Once those people are on the website and consuming the content, the business shows them a signup form that contains a lead magnet. A lead magnet is an offer that a consumer can claim by trading their contact information.
Once the business has the contact information of an interested person, they have acquired a lead. The business will use lead nurturing tactics to move that person down their sales funnel and eventually push them to make a conversion.
Inbound lead generation is the option that most businesses will want to go with. It's cost-effective, tailored to the modern consumer, and can bring in leads long after you set up the initial infrastructure.
Outbound lead generation
Outbound lead generation works a bit differently. It is typically seen in B2B marketing, though B2C businesses can also use it to great effect.
While it might be harder to get leads with an outbound methodology, the process is a bit simpler than the inbound alternative.
There are two main outbound lead generation strategies in digital marketing: ads and cold emailing.
We'll start with the ads. Businesses run targeted ads that link to a piece of content or a lead magnet. When a member of the target market clicks on the ad, they will be taken to a blog post, video, or landing page that contains a signup form. If they sign up for the lead magnet, the business has successfully generated a lead.

Cold emails are another way to generate outbound leads with digital marketing. This method is used far more often in B2B marketing than it is in B2C, as it's much easier to target specific people at companies than it is to sell to random consumers via email.
Basically, the business sends emails to everyone they think would be interested in their product or service. If any of the recipients respond enthusiastically to the email and are willing to engage in further conversation, that person has turned into a lead.
Outbound lead generation is an option for most kinds of businesses. However, it costs substantially more than inbound lead generation if you go with the ad route, and the email route will only work if you're selling stuff to other businesses.
The benefits of lead generation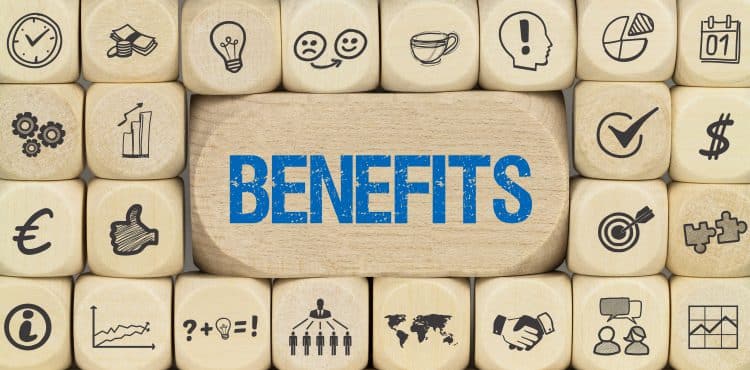 Lead generation provides several benefits that make it essential in any modern digital marketing strategy.
Moves consumers down the sales funnel
The sales funnel begins when a prospective buyer first becomes aware of a product or service.
Awareness alone isn't enough to make sales, though.
If you want an actual chance at converting even a small percentage of the people who are aware of what you're selling, you need to move them further down your sales funnel. And it's much easier to convince people to purchase if you have an email address or phone number you can use for nurturing purposes.
Cost-effective form of marketing
Most types of lead generation cost nothing but your time and energy. Unless you're running ads or paying people to create content or make outbound cold calls or emails, your only expenses will be hosting and designing your website.
Higher conversion rate
Businesses that perform lead generation and have a sales funnel to back it up will see a much higher conversion rate than companies that don't.
How to generate leads with digital marketing

Inbound lead generation
I've already glossed over the basics of inbound lead generation. I want to go into a bit more detail, though, as it will make it easier for you to implement your inbound lead generation process.
The importance of a website
Your website is the hub for all of your inbound lead generation efforts. Without it, you won't have a centralized space to host your content and advertise your lead magnet.
If you don't have a website, I suggest you create one today. Buy a domain name that represents your business, get some hosting from an affordable and reputable service like Bluehost, and upload a website creation tool like WordPress to get started.
If you already have a website, you need to make sure you can add a lead magnet signup form to it. If you can't, you either need to reach out to your designer to make an edit or switch to WordPress and use a theme that automatically implements it for you.
Organic search engine tactics
Getting leads from the search engine results is pretty straightforward.

First, you make content that ranks for keywords your target market is searching for. Once your content is ranking and bringing traffic to your site, you can create a lead magnet offer and advertise it with a signup form on your website. Some of the cold traffic coming in from the search results will see the offer and trade their contact information for it, thus becoming a lead.
Organic social media tactics
If you want to generate leads from social media using an inbound methodology, content is once again your best friend.
You don't need to target keywords with your content to generate leads from social media. However, you still need to make it useful and interesting. The headline and featured image will play a vital role here, as consumers will base their decision to click through on it.
Outbound digital lead generation
Outbound lead generation methods are less reliant on content than inbound methods are. Making content even if you opt for a primarily outbound strategy is still a good idea, though, as it will make it evident that you're a knowledgeable authority in your industry.
Cold emailing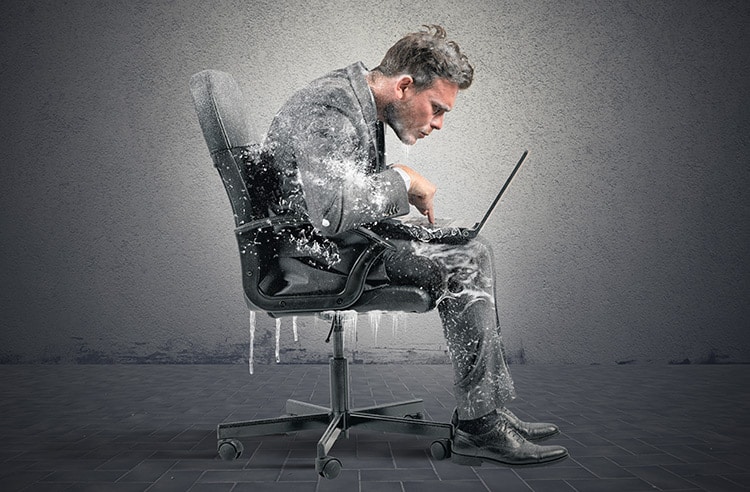 Cold emailing is one of the most difficult copywriting tasks out there. Getting a total stranger to open your email, read your body content, and follow through with your CTA is a pretty tall order.
I don't want this to sound discouraging, because it shouldn't. It is possible to learn this skill if you put your mind to it. And if you do, you'll have an enormous advantage over competitors who don't have email copywriting expertise to help them succeed in their lead generation campaigns.
Email copywriting is beyond the scope of this article, but I recommend the following resources if you'd like to learn more about it.
PPC search ads
If you've got a lead magnet or a particularly good piece of content that you think will generate a bunch of leads, you can buy ads on Google or other search engines that show up when consumers type in a particular keyword.
Social media ads
If you go with the social media advertising route, I recommend using Facebook first. Facebook offers an ad format specifically designed for lead generation, which makes it laughably easy to bring in leads with a high-quality lead magnet.